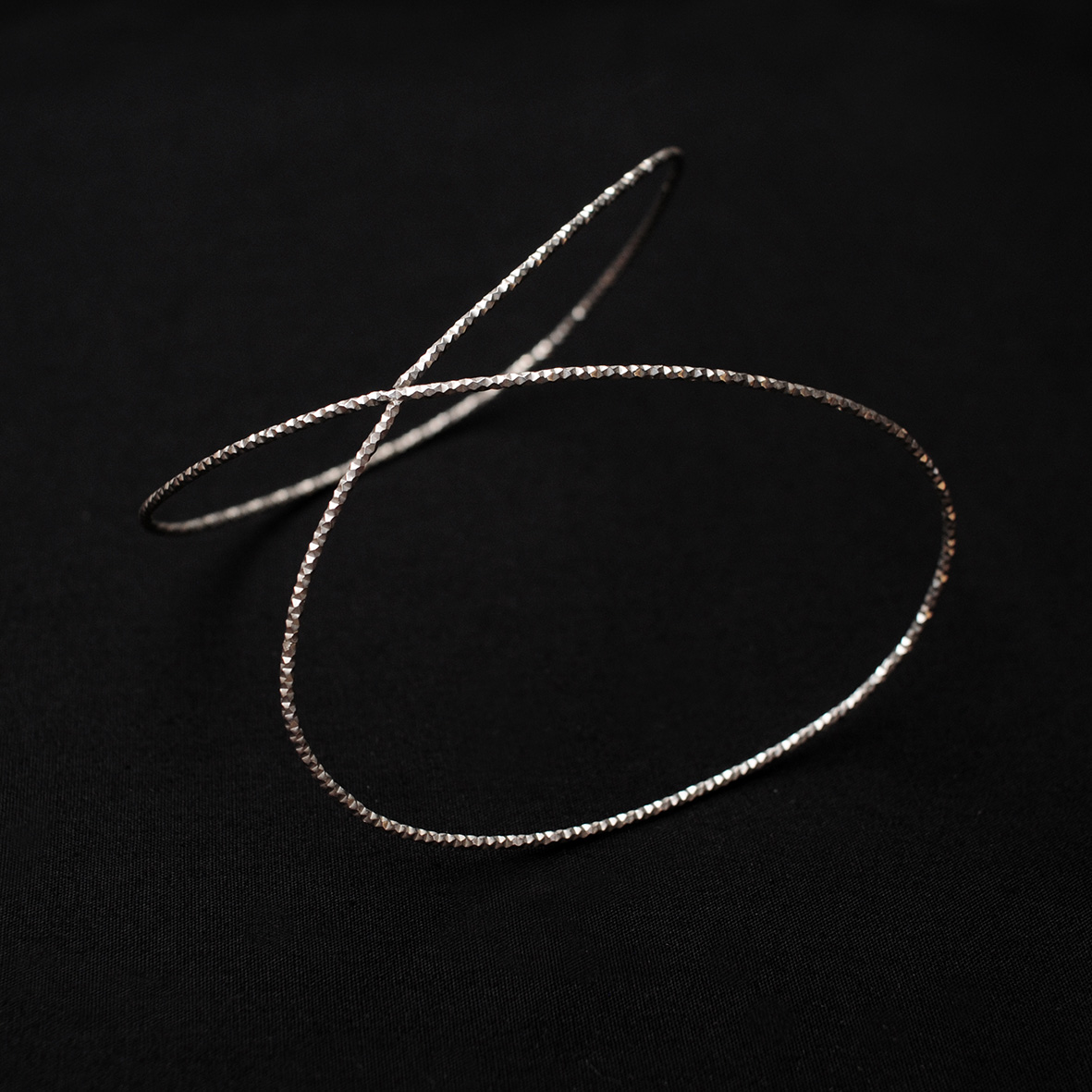 Infinity hand piece
This unique hand piece creates uses diamond cut silver wire to trace a shimmering orbit around the hand.
Handmade from sterling silver wire textured to catch the light it uses the thumb to stay securely in place.
Size medium for hand approx 8.5cm wide, contact Emma for custom sizing or more info.
Handmade to order, pease allow 2 weeks to make or get in touch to enquire whether we have one in stock.