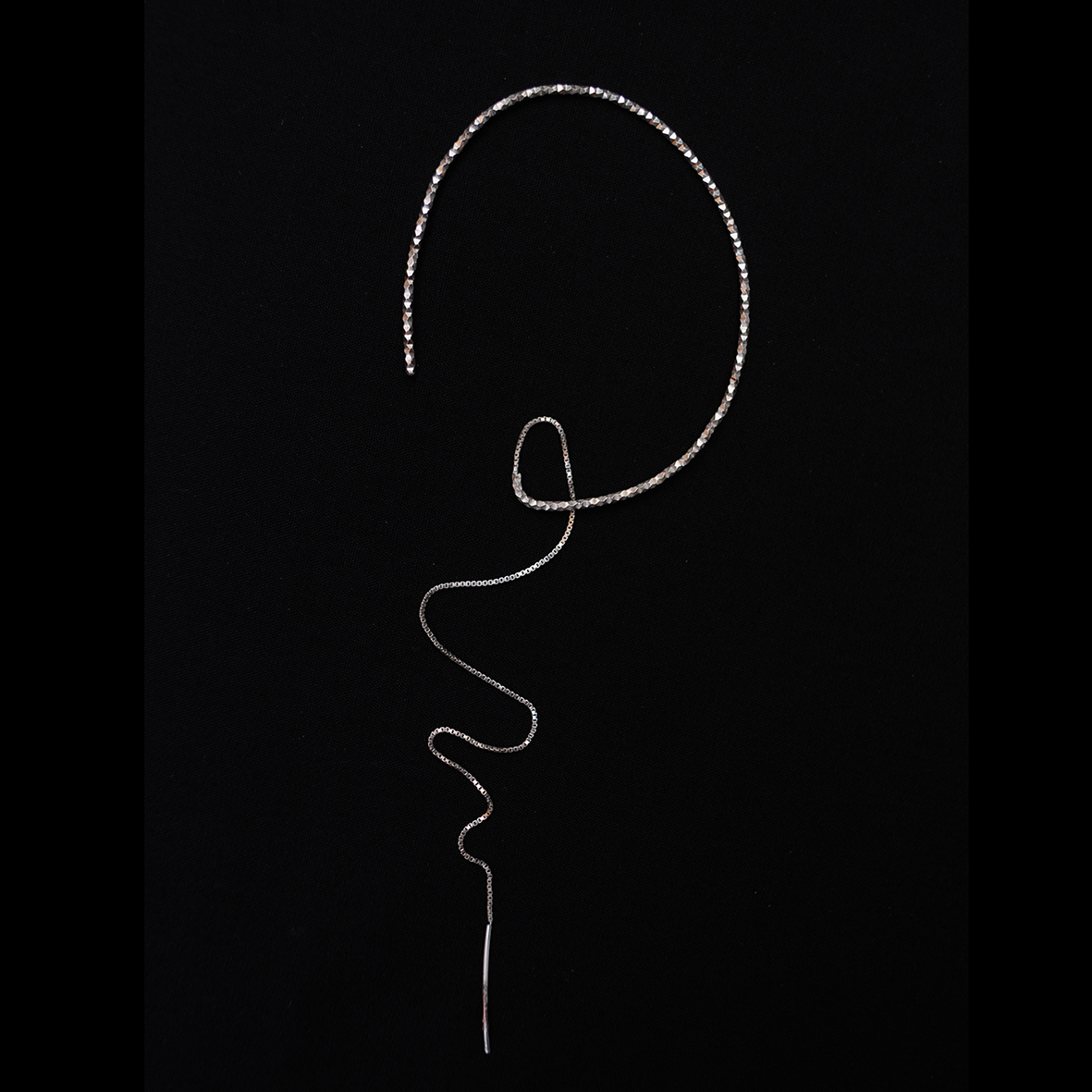 Cleo ear piece
Named after Cleopatra (these pieces are named after strong female characters) this piece is handmade from diamond cut wire creating a shape that encircles and celebrates your ear! The box chain threads through the ear from the back to hold the piece in place.
The textured wire and polished chain catch the light framing the face with an illuminating detail. Clean silver with a silver polishing cloth to remove any tarnishing and enhance shine.
One size, the wire flexes slightly for a custom fit.
THIS PIECE IS MADE TO ORDER - PLEASE ALLOW 7 WORKING DAYS TO MAKE.